Welcome to SecureMyi.com
IT Security and Compliance Group

Security for the IBM i, iSeries and AS/400

Audit, Remediation and Consulting Services,
Newsletter, White Papers, Presentations,
Research, Live Classroom Training and Live On-Line Training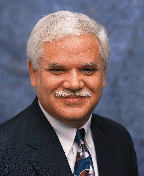 Contact security expert Dan Riehl today to discuss your security needs.

Dan will come to your offices to train your staff, or to perform an in-depth assessment of the security of your systems. Call today at 314.932.2430 or send Dan an e-mail at Dan.Riehl@SecureMyi.com
IT Security and Compliance Group
The IT Security and Compliance Group was founded in 2009 to provide expert level security services and training for our clients that use the IBM i computer system.

The IBM i (formerly known as the IBM AS/400 and IBM iSeries) brand of computer is one of the most popular business computing platforms in the world, and many say it is the best due to it's highly integrated operating system, security, communications and database components.
Who Are Our Customers?
At IT Security and Compliance Group, we specialize in Security Audit and Vulnerability Assessment services, along with remediation services to help secure the IBM i. We also provide training for your staff in Security Auditing and Security Management. Live Hands-On classes customized to meet your individual requirements is always a top priority.
We provide these services and training to many of the largest corporations and organizations in the world, as well as Federal, State and Local Governments.
Founder and President
Dan Riehl
The company was founded by Dan Riehl, formerly Founder and President of The PowerTech Group. Since 1996, when Dan founded Powertech, it grew to become the leading security software and service provider for the IBM System i.
In late 2008, Powertech was acquired by Help/Systems. Shortly after the acquisition, Dan left Powertech and formed IT Security and Compliance Group.
Dan is familiar to most IBM i professionals through his many books and magazine articles on IBM i security and technology.
Included among the award winning books that Dan has written are:

Power Tips for OS/400 Security
AS/400 PowerTools
(Volume I & II)
Control Language Programming for the IBM i
Control Language Programming for the AS/400
Desktop Guide to AS/400 Programmer Tools
Visit the SecureMyi Security YouTube Channel for Educational Videos
for IBM i (iSeries and AS/400) Security and Systems Management
Enjoy this Featured Educational Video on
IBM i Security - Hidden Configuration Options