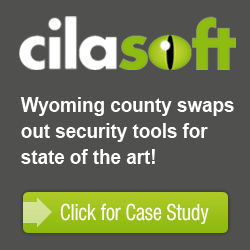 Due to the Independence Day Holiday in the U.S. last week, the Newsletter is being Published on July 10, instead of the originally scheduled date of July 4, 2012
---
Feature Article

Misconception - Command Line Access

and "Limited Capabilities" Users
By Dan Riehl
System users can gain access to the IBM i shell command line through various IBM-supplied screens, including most IBM menus, the Work with Spooled Files (WRKSPLF) command display, the Work with User Jobs (WRKUSRJOB) command display, and numerous other commands and facilities.
Allowing users full command-line access is dangerous; for example, you don't want users running commands like DLTF CUSTOMER, which would delete your production customer file. A user who has command line access can run any CL command that he or she is authorized to run.
IBM allows you to control the ability of a user to run CL commands at a command line by specifying the LMTCPB(Limit Capabilities) attribute of the user profile. To create a user that has limited command line capabilities, you use the CRTUSRPRF(Create User Profile) command as shown here:
CRTUSRPRF... LMTCPB(*YES)
The common misconception regarding users with limited capabilities( i.e. LMTCPB(*YES) ) is that we think that these users cannot run any ad-hoc CL command, such as
WRKSPLF or DLTF CUSTOMER
But, in reality, a user with limited capabilities CAN run selected CL commands when provided with a command line. IBM ships certain CL commands with a special command attribute that specifies that limited capability users are allowed to run the command at a command line.
These commands include:
See the Featured Video in this issue - Misconceptions on User Limited Capabilities


Security Shorts -

Watch out for CHGPRF!
By Dan Riehl
Did you know that your end users and IT staff members may be able to change their own user profile?

Just like users can run the CHGPWD(Change Password) command to change their own password, they can run the CHGPRF(Change Profile) command to change their own user profile.
Almost all user profile attributes can be changed using this command. Certain attributes like Group Profile and Supplemental Group Profile cannot be changed. But that's little consolation when we find that our end users can change their initial program, initial menu, current library, job description, attention program, etc.
The CHGPRF command ships from IBM as *PUBLIC use, so it is available for general use. As you might suspect, the user must have at least *USE authority to the specified initial program, menu, job description, attention program, current library, etc. in order to make those kind of changes.
Certain parameters of the CHGPRF command are sensitive to the LMTCPB(Limit capabilities) attribute of the user's profile. For instance, if the user is LMTCPB(*PARTIAL), they cannot change their initial program, current library or attention key handling program. They can however change their initial menu and all the other attributes. If the user is LMTCPB(*YES), they cannot change their initial program, initial menu, current library or attention key program, but they can change all the rest of their profile attributes like job description, user options, output queue, printer and even the textual description of their user profile.
You may be thinking that this is not really such a big deal since the only people on your system that can run this command are IT folks and a limited number of users that have access to the command line. Users that are defined as LMTCPB(*YES) cannot enter this command on a command line, and I doubt you would place this option on their menu. But, any user that has IBM i Access(Client Access) installed on their PC can use the RMTCMD command to run the CHGPRF command. It's as simple as going to a DOS prompt and running the command:
RMTCMD CHGPRF INLMNU(MAIN) JOBD(QGPL/HIGHPRI) TEXT('I am so cool')
The RMTCMD.exe on your PC does not pay any attention to the LMTCPB attribute of the user running the command. The user can run any command to which they are authorized. And, since RMTCMD is an integral part of IBM i Access, you cannot just remove it from all your PCs. It's best to write or buy an exit program for the remote command server that would control this type of activity.
My recommendation to you is to change the object authority of the CHGPRF command to make it *PUBLIC AUT(*EXCLUDE). To make that change, you can use either the EDTOBJAUT(Edit Object Authority) command or the GRTOBJAUT(Grant Object Authority) command.
Sponsored Links
Expert Level Security Consulting
IT Security and Compliance Group, LLC

In Depth Security Assessment of IBM i
Upgrade to QSECURITY level 40 or 50
Forensic Research and Analysis
Audit Assistance and Remediation
Security Training for IT and Audit Staff
Security Software Selection & Configuration
Customized Security/System Programming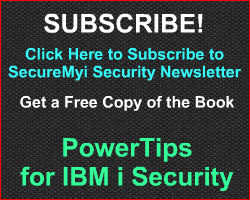 Live Online Hands-On Workshops
Special Fall/Winter Class Discounts

Now Accepting Credit Cards

IBM i System Administration Jul 16-20

IBM i Security Workshop Aug 21-24

Concepts & Control Language Sep 17-21